Welcome to the 7th Dragon III Code: VFD Wiki!
3,105 edits made, 105 articles created and 1,418 images uploaded since January 19th, 2018.
7th Dragon III Code:VFD is a JRPG for the Nintendo 3DS.
This wiki is still under construction. Everybody is welcome to edit!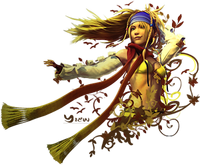 JRPG Games
Go to these sites for info or for help with your own wiki!
7th Dragon III Code:VFD • Aselia • Atelier • Battle Chasers: Nightwar • Breath of Fire • Chrono • Disgaea • Dragon Quest • EarthBound • Etrian Odyssey • Fairy Fencer F • Final Fantasy • Golden Sun • Grandia • Hyperdimension Neptunia • Kingdom Hearts • LOST SPHEAR • Mana / Seiken Densetsu • Megami Tensei • Parasite Eve • Phantasy Star • Pokémon • Riders of Icarus • SaGa • Star Ocean • Suikoden • Valkyria Chronicles • The World Ends With You • Xenoblade • Xenosaga • Yo-Kai Watch
Want your community included? See how!

Which is your favourite Class in 7th Dragon III Code:VFD?
Who is your favorite character in 7th Dragon III Code: VFD?
Affiliates
Edit
Ad blocker interference detected!
Wikia is a free-to-use site that makes money from advertising. We have a modified experience for viewers using ad blockers

Wikia is not accessible if you've made further modifications. Remove the custom ad blocker rule(s) and the page will load as expected.