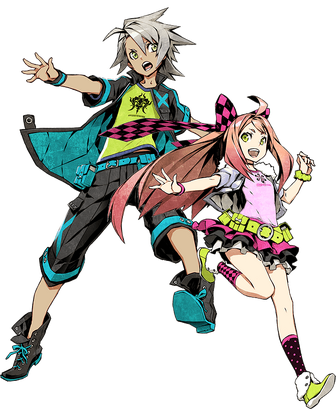 "A summoner that uses their mana power to manifest monsters and traps from another world. Their powers require a keen mind and quick wit—to excel, they must adapt and adopt new strategies on the fly, drawing new cards every turn to summon beasts or set up traps for devious counterattacks."
— Website Description[1]
"A new-age summoner armed with a deck of cards", Duelist is one of the eight classes of 7th Dragon III Code: VFD and based on the present timeline.
Female Duelist A1 is a playable character in the 7th Dragon III demo.

She is under the name of Arika
References
Edit
↑ Class: Duelist 7th Dragon III Code: VFD. SEGA. February 2016.
Ad blocker interference detected!
Wikia is a free-to-use site that makes money from advertising. We have a modified experience for viewers using ad blockers

Wikia is not accessible if you've made further modifications. Remove the custom ad blocker rule(s) and the page will load as expected.