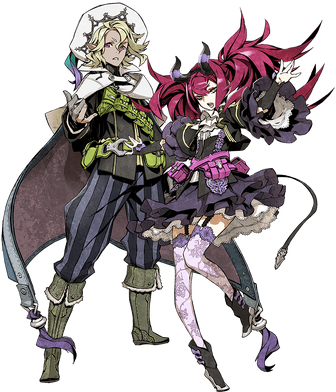 "A caster that causes supernatural phenomena. They are versatile magic specialists, with mastery of both elemental force and healing spells to soothe their allies — making them a valuable asset in battle. However, their defense is quite low, so keep them out of direct danger."
— Website Description[1]
"A magician attuned to the power in all things", Mage is one of the eight classes of 7th Dragon III Code: VFD and based on the future timeline.
Female Mage A1 is a playable character in the 7th Dragon III demo.

She is under the name of Azerin
References
Edit
↑ Class: Mage 7th Dragon III Code: VFD. SEGA. February 2016.
Ad blocker interference detected!
Wikia is a free-to-use site that makes money from advertising. We have a modified experience for viewers using ad blockers

Wikia is not accessible if you've made further modifications. Remove the custom ad blocker rule(s) and the page will load as expected.