Nami is one of the females in the Duelist class.
Nami is one of the Duelists in Unit 13. Due to her having the same role as Arika, not much is known about her.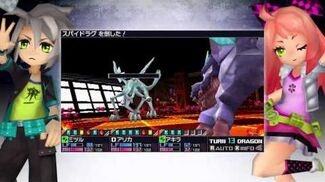 Additional Information
Edit
Nami bears the same name as a nurse in 7th Dragon 2020
Ad blocker interference detected!
Wikia is a free-to-use site that makes money from advertising. We have a modified experience for viewers using ad blockers

Wikia is not accessible if you've made further modifications. Remove the custom ad blocker rule(s) and the page will load as expected.