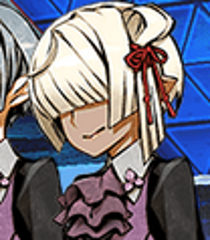 Rika is an NPC in 7th Dragon III Code: VFD. She is the one who sells the weapons, items, and equipment.
Information
Edit
Age: Unknown
Species: Dragonslayer
Gender: Female
Status: Deceased
Cause of Death: Killed by Unit 13 and Yuma
Japanese Seiyu: Asami Seto
First Appearance: Chapter 0, Chapter 1 (Introduced)
Last Appearance: Chapter 6
"Hai, hai! Nani suru?" (Translation: Yes, yes, what do you want?) Factory
"It's like hell for me!" Third Date
Ad blocker interference detected!
Wikia is a free-to-use site that makes money from advertising. We have a modified experience for viewers using ad blockers

Wikia is not accessible if you've made further modifications. Remove the custom ad blocker rule(s) and the page will load as expected.