Shirow Miwa is the character designer for the 7th Dragon franchise.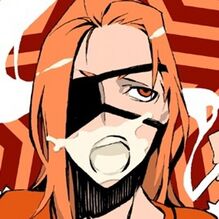 Information
Edit
Japanese Name: 三輪士郎
Birthdate:  November 9, 1978
Age: 38
Occupation(s):
Manga Artist (Mangaka)
Writer
Character Designer
Illustrator
Publications
Edit
Manga:
Black Mind
DOGS
DOGS: BULLETS AND CARNAGE
RWBY
Light Novels:
Devil May Cry
Character Designer:
7th Dragon
7th Dragon 2020
7th Dragon 2020-II
Ad blocker interference detected!
Wikia is a free-to-use site that makes money from advertising. We have a modified experience for viewers using ad blockers

Wikia is not accessible if you've made further modifications. Remove the custom ad blocker rule(s) and the page will load as expected.